This timely episode discusses what convenience retailers could expect as the nation's highest court prepares to rule on OSHA's vaccine mandate.
Hosted by:
Episode Transcript
Intro:
You're listening to convenience matters, brought to you by NACS. We'll talk about what we see at stores and what the future may hold for our industry.
Jeff Lenard:
The U.S. Supreme court is about to hear and rule on the Biden administration's vaccine mandate and NACS has been a very active participant in this complaint, which has worked its way through the courts. We're gonna talk about what is at issue, what it could it mean for your business and ultimately, how will this all shake out? Welcome to Convenience Matters. My name is Jeff Lenard with NACS and we're gonna talk about the Biden administration's vaccine mandate, which could cause considerable challenges for retailers across the country. First let's be clear: NACS does not oppose vaccines. We do, however, oppose the vaccine mandate. We are on record as encouraging vaccines but opposing the mandate because really it comes down to the amount of havoc a mandate could create within the industry, particularly at a time when we are facing labor shortages. One other final point, this is being recorded on January 5.
show more
Jeff Lenard:
The Supreme court will be hearing this the next few days and ruling so we just wanna put that timestamp out there because things will change. And if you want the latest information please subscribe to NACS Daily. And if you aren't already, go to convenience.org and subscribe there. So let's get started. We have two guests today. One is Jon Taets, he is the NACS director of government relations, and our second guest is Doug Kantor, who is NACS general counsel. Doug, I want to start with you. You were very involved in the suit filed by NACS that's worked its way through the courts. And we worked with other trade associations with this. What is the status of our arguments and how do we feel they might play out with the Supreme Court?
Doug Kantor:
Thanks Jeff, for having us on for this. This is an issue that we've heard from lots of our members about, and we know everybody's worried about it. That's why we joined with other associations in this lawsuit. We're in a really good position, but good positions can change quickly when you're before the Supreme Court, because that's where we are now. NACS's suit is one of only two lawsuits challenging what is commonly referred to as the OSHA vaccine mandate that applies to businesses with a hundred or more employees. Our suit and a suit brought by several states are gonna be heard by the Supreme court on Friday, January 7, just two days from now, when we're talking. There were lawsuits filed in every one of the U.S. Circuit Courts of Appeals challenging this. The fact that they're hearing from us in our suit, along with the other business groups, is significant. It gives us a great opportunity to impress upon the nine justices why the particulars of what OSHA has done are a problem, even though, as you said completely correctly, we want vaccines—it would be great if everyone was vaccinated—it's just not a situation in the country right now where OSHA can wave a magic wand and have us achieve what we all wish were true.
Jeff Lenard:
Doug, I wanna follow up with that. It's remarkable that the retailer suit is the one that is before the Supreme Court, because the Supreme Court—it could handle so many cases—but it doesn't handle that many, doesn't take on that many. And there has to be precedent. There has to be all kinds of things that they look at, interest and scope I imagine are other things. Do you have any sense of why the retailer suit that included NACS got the attention of the Supreme Court that others didn't?
Doug Kantor:
I think there are a couple reasons for that. One is that it is a broad group of business—retail is one part of it and we obviously work with retail associations cooperatively quite a bit. But it is broader than that. The truckers are part of the suit, the [National] Federation of independent business is part of the suit. So we were the broadest group of business interests out there that we're a part of. But the second piece is that I think we had the best legal strategy going in. We did not attack what OSHA did on all fronts and say everything under the sun is wrong with it. We simply made the case that they don't have the statutory authority for what they did in this case. And they should have at the least gone through a full notice and comment rulemaking and gotten information from our industry and others before they took action, because it would've led them to very different conclusions in light of the fact that we've got a labor shortage and really bad consequences could turn out from this rule as well.
Jeff Lenard:
And Jon, that, that sets it up perfectly to talk with you about what are some of the—if the mandate were to stand, what would the effect be on retailers?
Jon Taets:
That's our biggest concern, like Doug mentioned with the labor force and what impact that would have there. We did a survey recently through our research department here that showed—I think the numbers were if there was a vaccine mandate about 99% of stores would expect to lose staff and throwing in the testing mandate I think that only lowered that number to 92%. So we're already in a situation where it's a struggle out there for a lot of businesses—not just convenience stores, any retailers out there to find enough labor to keep working but we've seen stores limiting hours, limiting days they're open already. And then if you throw this on top of it—with these expectations of massive labor loss on top of it—that just complicates things to no end for a lot of our guys.
Jeff Lenard:
I think that's interest thing that you mentioned a NACS member survey was part of the reason that this has gotten the traction. So for everybody, who's gotten a survey out there and feels that their voice isn't heard, essentially your voice will be heard in front of the Supreme Court. So that's a thank you to all the members who are part of that. Your voice is heard, we need your voice and it does make a difference. What are the things, Doug, that we should be on the lookout as we look at news stories? Should there be anything, whether we're watching the news or reading stories that may tee up a leaning of the court one way or the other in how it's being reported as arguments are heard, but before a decision is made?
Doug Kantor:
So we're in a little bit of an unusual posture with this case right now, because the argument's gonna be heard a on Friday the 7th, and we could have a decision the next day, the day after—we're likely to have a decision we think before Monday or first thing Monday morning because part of OSHA's rule goes into effect on Monday. So the normal reading of the tea leaves probably get somewhat thrown out of the window because the ruling will come so quickly after the argument. But the key thing to look at with this court as with any court is what are the justices in the ideological middle think? And in this court currently, that's, you know, John Roberts is one of those key folks as the chief justice. And the line of questioning from him and a couple of others may indicate what way the court is leaning. But it's very hard in this case to draw too much from the arguments. The good thing is we won't have to wait long—we will hear what they really think pretty fast.
Jeff Lenard:
And Jon, if this were to take effect—let's just say that January 11 it's announced that the OSHA mandate goes into effect—I think a lot of businesses are familiar with what could happen, but can you give us the specifics if this were to be as is? If the suit were dismissed and the ruling stands, it's companies with one hundred employees and can you walk us through some of the specifics that would have to happen, which are pretty detailed and pretty complex at a time when it's really hard to get and keep people.
Jon Taets:
I can give you basically what we know, which is, as you mentioned, this applies to stores with more than 100 employees, and that is total. That's not, you know, per location like we've seen in previous things. It is your entire staff. If you have a parent company with a handful of different subsidiaries, it includes the parent company total. The other thing to keep in mind for stores that are near 100 employees, if you're at 97 or 98, if you hire a couple people and go over 100 people, you're automatically covered and then if you go back below 100, you are still covered. That's something to keep in mind. The other thing to keep in mind is it's all employees. It's not just full-time employees. It's not, full-time equivalence. It's every physical body that works for you counts, whether they're part-time or full-time already.
Jeff Lenard:
For a convenience store, with the average convenience store having about 14 people full- and part-time, then not including if there's any back office, you need about seven stores to take that mandate. So, you know, it doesn't take much to be included in that. And it requires that everyone has to be vaccinated?
Jon Taets:
it gives employers an option. They can either do a strict vaccine mandate, or they can allow a testing option. And that's where some of these two kind of different dates come into play here. As Doug mentioned, January 10 is the first date and that's where you—our understanding is you pretty much have to have a plan in place to say either all of our employees have to be vaccinated or we're going to allow a testing regime. If you allow a testing regime, basically any unvaccinated employee has to test once every seven days and provide you with the results of those tests once every seven days to continue to being allowed to show up to work. You won't have to actually start putting that into place—the testing requirement—until February 9.
Jon Taets:
Once you get there, you will have to have that testing regime in place and some system to accept those tests and to record those tests. There's a bunch of record keeping requirements, other things in place. I actually would recommend if people wanna dive into this, if you go to convenience.org website, for NACS members at least, if you go to the education tab and then the webinars tab, go to the recorded webinars. Doug and I did a webinar on this a few weeks ago that walks through a lot of the different requirements—what's there, what you have to do and how to do it assuming this goes into effect—which we're hoping it won't but we have to prepare as if it will.
Jeff Lenard:
Yeah and thinking about what's going on right now and seeing news stories about people waiting hours upon hours to get tested for COVID, imagine if every business has to put their employees out in that once a week. It's not going to do anything to help smaller lines or reduce lines or anything like that. So there's all kinds of other things that make it more chaos outside of the retail environment. Doug, I guess kind of wrapping up, I want to check with you if NACS could really lay out what we would like to see. Is there something that we would recommend? As we said earlier, we are pro-vaccine, but we're not pro mandate—we're very much against the mandate. Is there something that we would recommend that might work for going forward? And would we do something to push out that recommendation to maybe get traction?
Doug Kantor:
So there's a few things here. The first is, let me start with the testing point. While in most public discussion, people just refer to this as the OSHA vaccine mandate, the testing option is a really burdensome, problematic piece of it. As you pointed out, people can't get tests as it is. And if everybody—80 million-plus employees— suddenly have to get tested every single week, there's no way that the testing capacity in the United States can deal with that. So what the rule is really saying is do the impossible by testing everyone every week, or do the impossible by making people get vaccinated who refuse to get vaccinated. That's not a very good position to put businesses in. So that's why we can say we're, pro-vaccine, we're just against requiring businesses to do the impossible, because that doesn't work out well for anyone.
Doug Kantor:
As to what could happen, frankly, OSHA could say, 'follow our guidance that's been out there for a while, follow the CDCs new guidance.' We have a situation now that is really untenable. In the last week or so, the Centers for Disease Control came out with new guidance that said, if you have COVID, you can return to work after five days even if you don't test negative. While the OSHA rule that we're challenging at the exact same time says if you have never had COVID ever in your life, you must get a negative test every single week while you're employed until the end of six months. How in the world can that make sense? It doesn't. If we would follow the CDC's rule, which they've now recognized 'Hey, wait, there is a labor shortage out there, maybe we do need some people working so that the rest of us can go buy gas and go buy food and do the things we need to do in our everyday lives,' that would be an important part of any decision that OSHA or any other agency would make here is let's recognize reality, and what we need as a society in order to make this all work under trying circumstances.
Jeff Lenard:
Well, there's a lot that's going to be going on over the next few days so we wanted to get this podcast out in advance. We're not gonna make predictions, that is not our role here. Our role here is to inform and as Jon said, it's one of several things that NACS has to help you follow this issue. There is the webinar that's online. There's NACS Daily. I had mentioned earlier, if you don't get NACS Daily, go to convenience.org, click on news, it'll show you how to subscribe there. This is a big issue and once again, I want to thank all the members that put their voice in this so we are able to communicate that voice to the Supreme Court. Jon, Doug, thank you both for joining us today and for giving us an update on what we can look at—not necessarily look forward forward to, but seeing how this may play out so retailers can follow the next few days. So thank you both for joining us today.
Doug Kantor:
Thank you for having us
Jeff Lenard:
And anyone who wants to follow Convenience Matters on a weekly basis, please subscribe to this. We can always use more fans and get out the word. So, thank you all for joining us.
Intro:
Convenience matters is brought to you by NACS and produced in partnership with Human Factor. For more information, visit convenience.org.
show less
About our Guests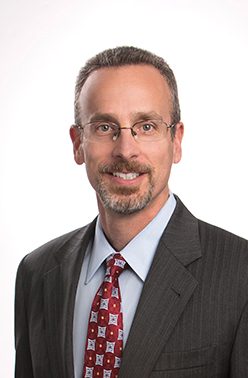 Doug Kantor, NACS General Counsel
Kantor joined NACS in May 2021 after serving as a partner at Steptoe & Johnson LLP, where he worked with the NACS government relations team to define effective policy-based solutions on issues ranging from fuels to financial services. He has established and administered coalitions of companies and trade associations that share common legislative and regulatory objectives, including the Merchants Payments Coalition and its work to reform credit and debit card swipe fees.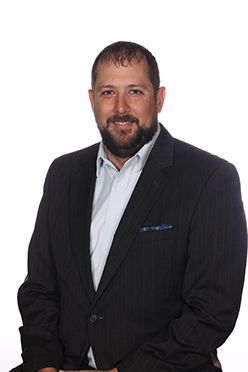 Jon Taets, NACS Government Relations Director
Taets joined NACS in March 2014 and advocates before Congress on behalf of the U.S. convenience and fuel retailing industry on policy and regulatory issues relating to labor, health care, taxes, foodservice and food safety and online gaming. Early in his career he was legislative director for U.S. Rep. Leonard Lance and was also a legislative assistant and director of communications for U.S. Rep. Vito Fossella.
Related Links
NACS Webinar: OSHA's Vaccine Mandate