From flavored milk to supporting service dogs and veterans, Kurt Weigel shares how the 90-year-old company is just getting started.
Hosted by:
Chris Blasinsky and Britt Brewer
Episode Transcript
Chris Blasinsky:
Hi, everyone. Welcome to our latest episode of Convenience Matters. I'm Chris Blasinsky with NACS…
Britt Brewer:
And I'm Britt Brewer with NACS.
Chris Blasinsky:
And today we are joined by our good friend, someone who we've gotten to know over the years, Kurt Weigel. Weigel's is a convenience store chain in Tennessee and I'm not gonna do you any justice if I keep talking about your company because Kurt, you have literally grown up in this industry. So, welcome, Kurt.
Kurt Weigel:
Glad to be here. And to your point, I've been working in this business now for 17 years, but before that I was doing all kinds of stuff. I was a lawn maintenance guy when I was a kid, I was mowing grass at 12. I was cleaning milk coolers when I was 10 or 11 years old with a guy who was pouring bleach down the drains and making my eyes hurt. So I've pretty much been doing everything, working in the store as a stock guy, I've been up the chain. I've been a district manager, store manager, kind of everything. It's been quite a ride.
show more
Chris Blasinsky:
Just to set it up for a second here, your dad started the company and working for your dad, I imagine, can be challenging. It would be for me. And I've met your father. Within our industry he's an icon. Let's just put it out there. Your dad is an icon. Everybody knows your dad. Your dad has been one of the leaders within this industry to make it what it is today. I can imagine that was quite fun.
Kurt Weigel:
It's a balance every day. There's always new pressures, we have a good relationship but he demands a lot and especially with me and everybody else. But that's how we thrive, that's how we do well because we need that pressure to make sure we're doing the best we can.
Britt Brewer:
I'm curious what it was like being five-year-old Kurt walking down the aisles of your dad's store. Was there an awareness that this is my family's store? Was there a moment when you were like, 'oh wow, this is kind of a cool industry. We own a store.'
Chris Blasinsky:
There's lots of candy.
Britt Brewer:
Lots of candy. Yeah, we got milk. We got all this stuff.
Kurt Weigel:
You know, it's funny you say that too. I think the realization I had was when I was in third or fourth grade riding the bus. We had to do a commercial, my sisters and I did it for our milk and 'get it fresh' was the tagline. I got so ridiculed and made fun of the whole day. I'd be on the bus and they were all making fun of us. And I thought, gosh, that's kind of weird. I never realized it until I started working how great and how fun it is. But yeah, it was a neat time. My dad took me there all the time, even the holidays. Christmas day I remember going to the stores with my dad. We'd go to five stores before we went to my grandmother's house and my mom was like, 'come on dad, we gotta go, we've got a lunch to get to.' And he just kept on dilly-dallying around and we'd go stores all day long.
Britt Brewer:
Was that just trying to touch base with the managers, making sure that things are going well, saying 'Merry Christmas' to his staff, or was there just always work to do? I mean imagine owning stores like that, there's always to do.
Kurt Weigel:
That's right. And that's exactly how it was. He always had the appreciation for the people working and thought we should do the same thing. And that's still lasting today. We work every holiday, we're out there in stores, we're congratulating our people saying, 'Hey, thanks for working today. We appreciate that. We're gonna help you out. Can I stock shells for you? Can I run a register?' I was out on Christmas day probably from nine in the morning to about seven o'clock at night because some of the stores were short staffed. So I ran a register for two and a half hours. It's what you do. It's what we do today. We help each other and we're here to support and if we're not supporting, we're not doing the right thing. He's always taught me that since I started. When you go in the store, the first thing you do is what you can to help. So that's what we do. And we still do it.
Chris Blasinsky:
Eighty-four years young. Your dad is still in the stores quite a bit, too. He's not slowing down.
Kurt Weigel:
Not even close. And it is passion and it's a desire—it's all he knows. In the industry right now it is the stores.
Britt Brewer:
So y'all started as a dairy, yes?
Kurt Weigel:
That is correct. We started delivering milk to door to door for a long time. As far as that goes, had a dairy farm, had all the cows, had everything. And then from there it evolved into the stores. Mainly NACS is what started that because my dad went to a NACS Show back in the sixties and said, 'okay, my store hours need to be this and maybe I'm doing this wrong, maybe I should try this' and got all the ideas he got. From there the rest is history, I guess you could say because he's been watching and taking advantage of everything.
Chris Blasinsky:
Stay on milk for a second because fluid milk is a category in our channel that is not typically in the top 10 of the in-store categories. But you guys have managed to make milk as exciting as you possibly can. Just for the audience, you're both from Tennessee. You know sports in that area. Vols, I don't even know what Vols is.
Britt Brewer:
Volunteers.
Chris Blasinsky:
Sorry.
Britt Brewer:
Tennessee Volunteers, go Vols!
Chris Blasinsky:
Sorry if I offend anyone. You guys do a lot of specialty milks and I believe there's one out right now that is blue. I think for this team?
Kurt Weigel:
That was a pun on the Volunteers and the Wildcats losing last night. So that was Wildcat Tear Milk because of the fact they lost the game. And so therefore we did a tribute to them by giving them a Wildcat Tear Milk. So all their tears. They cried when we beat them last night.
Chris Blasinsky:
Oh, okay. Now I get it. I had to ask.
Kurt Weigel:
We've had other ones too, though. We had the Birthday Cake Milk, which was blue as well. We did the Orange Creamsicle Milk, which was really good, it was orange. We've done the Peanut Butter Chocolate Milk, the Strawberry Milk. Now we're going to do a Lemon Cookie Milk that will be coming out soon. It tastes just like a lemon cookie and it's gonna be yellow.
Britt Brewer:
Do these fly off the shelf? People can't wait for the release. Like Chrissy said, you make milk as exciting as it can possibly be. I've never heard of people lining up for milk, but you've done it. How did you do this?
Kurt Weigel:
Oh yeah. It's funny you say that too because it's one of those things where I think people are kind of scared to try it at first. When you see blue milk or orange milk, it's like, really? But we've done a lot of good campaigns around it with Facebook and media and social media has made a difference, and billboard and stuff. People are trying it and once they try it, they love it. So it's a really good thing. And same thing with our gallon milk, it's one of things where people try it, we're not like every milk. Our skim milk is very different. It tastes us like whole milk. We have a certain process we use that makes it different. And it's like an addiction. People love our milk and we did a study to find when people buy one gallon of milk, the next thing they buy with that in our stores is another gallon of milk. People get two and three at a time. Some people get cases at a time. It's a following like no other, it's a cult.
Britt Brewer:
As far as vices go, it's not a bad one, you know? I mean maybe a little fatty sometimes, but man milk is good for your bones. You got the good protein. Good for the kids. Yeah. Not a bad addiction.
Kurt Weigel:
Not at all. Our Chocolate Milk is to die for.
Chris Blasinsky:
The Peanut Butter Chocolate Milk is pretty phenomenal.
Kurt Weigel:
I think we're trying a Snicker Bar milk later in the summer.
Britt Brewer:
Snicker Bar!
Chris Blasinsky:
Stop.
Britt Brewer:
Do you have to tip your hat to their logo and talk to them about a collaboration? How does that work?
Kurt Weigel:
That's how that works. That's marketing, I stay out of that whole thing. I do HR. [laughter]
Chris Blasinsky:
I'll back up a second because we visited you guys for our Ideas 2 Go video series last year and got to spend a couple days with you guys in your stores and with your dad and the rest of the team. It's always great to get out and see you guys in action and to visit. Obviously we talked a little bit about milk, we talked about some of the stuff in the communities that you guys are doing. And one in particular is your work with the Rocky mountain service dogs, right?
Britt Brewer:
Smoky Mountain…
Chris Blasinsky:
Smoky. I'll say it again because I said it wrong.
Kurt Weigel:
Smoky Mountain Service Dogs.
Chris Blasinsky:
There you go. So the great thing about that was, and it's gonna be hard to get this across to a listening audience because visually just to see what happens in action is so amazing. Essentially you guys are supporting this group because they train service dogs for disabled veterans. And then once the dog is trained, highly trained and paired with the veteran, there's this amazing ceremony called the passing of the leash ceremony where the veteran officially gets the dog. We got to experience that. And I was crying like a baby watching this because it's such an amazing and emotional experience. And you guys get to do this all the time because you're one of the main supporters of this group. I know just from being around you guys that you could do this every day and the power of it is still not lost on you guys. It's just absolutely amazing that you're doing this.
Kurt Weigel:
We love it. I mean, like I said, why not? It's a great opportunity for us. We're lucky to be able to do so and it's a no-brainer. It's a perfect match for us, it's a perfect match for them. Oh my gosh, the faces of the veterans getting those dogs and just like you said, you can't put it into words. It's moving, it's passionate and it's a great opportunity for us to get back. And so we love.
Britt Brewer:
Kurt, how did you get connected with them? Did they find you, did you find them? How did this relationship become this beautiful collaboration?
Kurt Weigel:
We had an ad agency that was working for us for a while. One of the young ladies that worked for them as an intern had heard about it and mentioned to us that there was an opportunity out there for that. And my dad was always big on veterans, wanting to do something for veterans, and it was a perfect fit. It was one of those things where they introduced us to the guy and the rest is history. We got lucky. It was a find that was right up there and came where it is now. So it's, it was fun.
Britt Brewer:
How many leashes have been passed, that, that y'all have been part of to this point?
Kurt Weigel:
I think we have done six passing of the leashes. And we waiting for Wiggles, which is our …
Britt Brewer:
Wiggles!
Chris Blasinsky:
Wiggles!
Britt Brewer:
How's she doing? How's how's our girl Wiggles doing?
Kurt Weigel:
Hanging in there, hanging in there still.
Chris Blasinsky:
She's got a lot of energy.
Britt Brewer:
A lot of energy. God bless her.
Chris Blasinsky:
One of the veterans who we got to talk to when we visited with you is Chuck Stewart and his story is amazing. And his dog, Sadie, I mean just a beautiful pairing and what what's so great about that story is how Chuck credits Weigel's and seeing your pumptopper campaign to support Smoky Mountain Service Dogs. Literally buying gas changed his life. And he says that in our Ideas 2 Go video. So for anyone who's listening, you can watch this. There is a visual and you can get the emotion and the gist of everything we're talking about. But just such an amazing story. How a local convenience story literally changed this man's life.
Kurt Weigel:
Oh, it sends chill bumps down my spine every time I hear it. It was one of things where we had no idea until he reached out to us and it was just amazing. We were so lucky and so glad to be able help with that. It was just awesome.
Chris Blasinsky:
And it's not even a store that they frequent. It was just happenstance that [his wife needed] gas, pulled off and here we go. The rest is history. It's an amazing story.
Britt Brewer:
Have you talked to or seen Chuck and Sadie since the passing of the leash?
Kurt Weigel:
I do see him in periodically but I don't get to talk to him much, but I wish I could because he's a great guy, great story and an amazing person. So I wish I could, but I don't see him very often.
Britt Brewer:
Sure, sure.
Chris Blasinsky:
So Kurt, let's bring it back to our current state of affairs within our industry. You work in the talent part of the company. You of all people are very aware of the current labor shortage and how tough it is for everybody there. For the sake of the audience who's listening, I'm sure they're feeling the pain too. What can we do? Seriously? What can we do?
Kurt Weigel:
If I knew the answer to that question I'd be the happiest man alive. One thing about this industry is we share so much. We go to the HR Forums, we go to things that have meetings together to talk about these things and strategize. What are they doing and what can we be doing? And we share ideas really well. This industry has always been good about sharing things and not shy about sharing things. And that makes a difference. There may be a silver bullet out there that one company is using that we don't use and vice versa. We could share what we do and help them. So like I said, it's a battle.
Kurt Weigel:
It's not going to go away. This generation is hard and it's a tough situation we're in right now and I'm ready for normalcy. I know COVID's been crazy but I just need some normalcy soon because our store people are tired. They're working long hours, busting it both ends. And like I said, we're very fortunate to have who we have. They're great workers, but they can't work forever and work at this pace all the time. They can't do it.
Britt Brewer:
Is there a particular region or type of town or area that is harder to fill slots with workers? Is it kind of easier in the more populated areas versus rural? What is your experience and do you have to go out and run registers for a couple hours? Is that something that's on your list of to-dos these days?
Kurt Weigel:
That's a great point because some of our areas like West Knoxville, where there's a lot competition, our pay rate is comparable but it's still just a hard area because people in that area don't have to work. Well, you do have to work but they don't choose to do that. The other outlying areas are tough. We're in Sevierville and Kodak areas where our tourist attractions are and it's hard to find people. It's tough. We're going into Chattanooga this year and we've gotta find people for there. We're new people, nobody knows us at all. So we gotta establish who we are and find those people. It's everywhere right now, not just one area. I don't see it getting better. It's a challenge—we have to stick together.
Britt Brewer:
Are you on the road a lot or do you drive around to the various stores? Not just to keep up with what's going on across Weigel's but are you interviewing constantly? Are you training? What is the day-to-day for Mr. Kurt Weigel?
Kurt Weigel:
Another good question. It really depends on the day. It could be from here recruiting, doing phone screens to handling customer complaints, to making sure that we're staffed right. To make sure we're operationally correct. To stay on top of training to make sure we're doing everything we gotta be doing. It really depends on what the day brings because it's never the same. And that's what makes the industry so fun because you never know what you're gonna get. It's a hodgepodge of everything. So you gotta put all kinds of hats on and do what you gotta do to survive.
Britt Brewer:
Is your dad hard on you? [Laughter]
Kurt Weigel:
A lot more, yes. I think his expectations for me are a lot higher, which is fine and I get that. He's gotten the point now where he's still involved in everything, though right now he's not just on me. He's on everybody right now, doing this and doing that. His hands are on everything right now. So he's very involved, which is a good thing.
Britt Brewer:
That's good! Keeps him young.
Kurt Weigel:
It does for sure. I mean if I'm still like that at 84 years old, let me do it.
Britt Brewer:
I have no doubt Kurt that you're gonna be zipping around at 84 without question, We'll see you at the HR Forum. [Laughter]
Kurt Weigel:
Of course! Exactly. So I started 60 years ago was the greatest thing ever did. [Laughter]
Chris Blasinsky:
You know, Kurt, you pretty much nailed it when you described your day-to-day. I think that's pretty much the day-to-day of this whole industry. You never know what you're gonna get.
Kurt Weigel:
Never know.
Chris Blasinsky:
It caters to everybody. There's no one-size-fits-all. It's a pretty unique industry for sure. You've seen a lot of change, right? You've seen some stuff not change. Out of curiosity, looking back what do you think is one of the biggest changes that you've seen in this industry?
Kurt Weigel:
Oh wow. You know, I think two things. The size of stores, obviously. A lot of these stores when we started out were really small, they were drive-ins, your drive throughs, maybe a thousand square foot. Now we're doing 4,000-5,000 square foot stores, with two entrances and foodservice in all the stores we can put it in. The evolution of food—when I was in stores, we didn't have food. It was a corn dog here, corn dog there, and that was about it. Now it's pizza, now it's meals, now it's take home—it's everything. So I think between size of stores and the amount of workers to run a store, it's all different and totally different from when I grew up mowing the grass at the stores. Totally different. It's a far cry.
Britt Brewer:
So what's next? Where Weigel's going besides more flavors of milk and keeping your, people happy and serving your communities? When you look at the future, what does it look like for you?
Kurt Weigel:
The biggest thing for us is growth. We want to go outside our turf, trying to go where we can and try to extend our turf out a little farther because we know we can do that. Of course it scares my dad to death because obviously that's kind of outside his domain a little bit. But you know, I think definitely growing. Wee want to continue to grow and build stores and continue to grow our products and grow our name and keep the business going. You know, we've been 90 years and we're hoping to stay 110 years. We wanna keep going.
Chris Blasinsky:
90 years young!
Britt Brewer:
90 years young! Congratulations on that, by the way. You had quite a celebration. It was last year, right?
Kurt Weigel:
Just last year. We had a blast. Customers winning prizes, our employees were winning gifts and we had a great time. We gave away two Jeeps to an employee and to a customer, we gave away a trip, some iPads. We had a great time. It was a lot of fun, you know? So we're very blessed to be 90 years. It's not very often a company can last that long and, you know, I'm fourth generation right now. A fourth generation company doesn't survive much. We're lucky. We're different. So we're gonna keep going as long as we can keep going, that's our plan.
Britt Brewer:
Amen to that!
Chris Blasinsky:
All right, Kurt. It's time for me to put you on the spot. Even though I promised I wouldn't that. We have this new thing we're doing, well, it's probably not that new anymore, but it's new. So we're doing trivia with our guests. There's the music. I don't know if this is relevant to you or not, but I'm gonna ask it anyway. So here's your question. And I'm gonna give you four options and then you can give your answer. Which animals are the most associated with early convenience store commercials? Is it a) the horse; b) the cow; c) the or d) the rooster and owl?
Kurt Weigel:
I wanna say B the cow…
Chris Blasinsky:
See, that would be relevant for you guys. Because the cow was used to promote the best milk prices in town. But the answer is actually the rooster and the owl to symbolize the early, late hours of operations.
Kurt Weigel:
I get it now.
Chris Blasinsky:
Yep, so, you know.
Kurt Weigel:
Do I get a consolation prize?
Chris Blasinsky:
You can get on with your day with that useless bit of information, feeling a lot better about yourself. [Laughter]
Kurt Weigel:
That's what new marketing campaign, the rooster and the owl. I'll remember that.
Chris Blasinsky:
There you go. So Kurt it's been a lot of fun talking to you. You guys are 90 years young and I know there's a lot that's going to happen with Weigel's to come. And we love seeing you at NACS events like the NACS Show and the NACS HR Forum, which you've been very, very active in over the years. You are a go-to person so congratulations on that. Anyone can ask you anything at any time and you've got an answer.
Kurt Weigel:
Definitely appreciate you guys. Y'all do a great job. And we're lucky for NACS, you guys have spearheaded us. Without NACS my dad would not been here. We're fortunate, it's been a great opportunity for us and a great ride and I love it. It's been a lot of fun. You guys are great to us and we love helping y'all out.
Chris Blasinsky:
Thank you for listening to Convenience Matters. You can check us out on your favorite podcast player to subscribe and download our episodes, which come out every week. We invited Matt Damon to be on this episode, but he didn't get back to us. We're gonna keep trying. And if you want see more on Weigel's in the Ideas 2 Go video that we mentioned, it's at convenience.org/ideas2go. You will see Weigel's right there front and center. So thank you everyone and we will see you next week.
Speaker 4:
Convenience Matters is brought to you by NACS and produced in partnership with Human Factor. For more information, visit convenience.org.
show less
About our Guest
Kurt Weigel, Recruiting Manager, Weigel's Stores Inc.
You'll find Kurt Weigel at the Powell, Tennessee-based Weigel's, handling recruitment and customer concerns and overseeing the company's annual Weigel's Family Christmas. He has been with Weigel's for nearly two decades and previously taught middle school in Charlotte, North Carolina.
Weigel's traces its roots back to 1847, when Carl Augustus Weigel emigrated from Saxony, Germany, and purchased a 470-acre farm for $1,000 in Wartburg, Tennessee. Fast-forwarding to 1964, Bill Weigel opened the first Weigel's convenience store located on Oak Ridge Highway. Today there are 70 Weigel's stores throughout East Tennessee.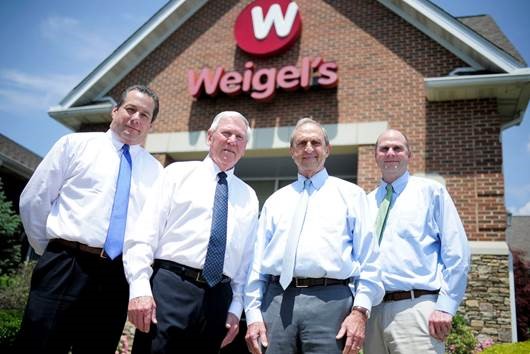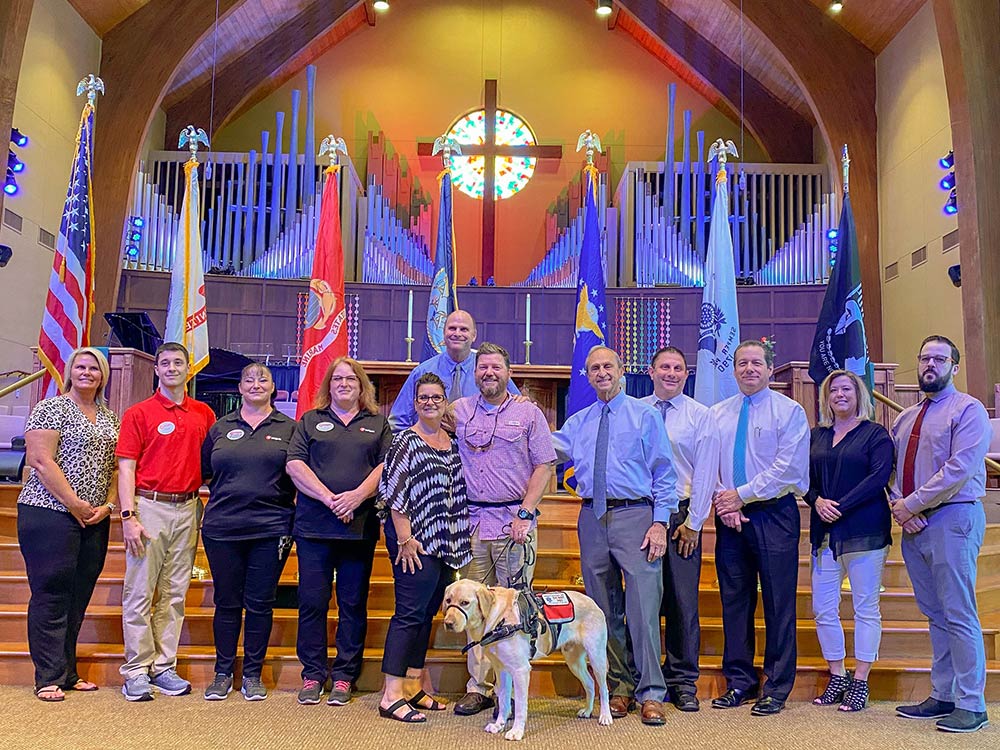 Related Links
Weigel's
NACS Ideas 2 Go | Weigel's
NACS HR Forum
Smoky Mountain Service Dogs